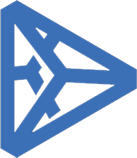 Bonanni Construction Group's expertise spans over 3 generations of Builders dating back to 1950. Longevity is our key to success which we are proud to bring to our many Clients.

The Owners of Bonanni Construction Group are not only a business involved in completing one off projects but is a provider of specialised consulting, construction and management services overseeing development projects typically in the range $50,000.00 - $10,000,000.00 and utilising the full experience of its key personnel.

We are a successful Building Company with a multi skilled consultancy team providing professional services in commercial, residential, educational, and aged care sectors

To provide a level of excellence in building consultancy services to clients desiring high standards of quality and best value for money.

It sees itself as a company that will be able to construct both commercial and residential properties now and into the future.